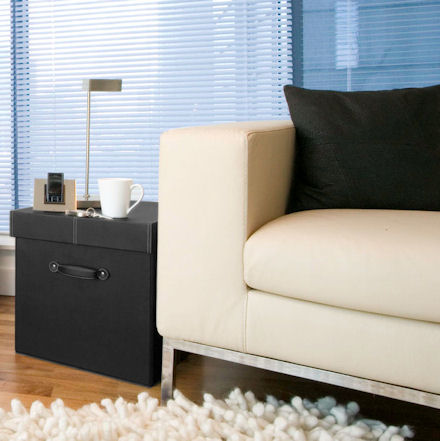 SORRY...SOLD OUT!

Our large rectangular faux leather storage box in black offers great storage potential for magazines and newspapers, DVDs and CDs or perhaps children's toys.

It also makes for a useful side table next to the sofa or perhaps as a bedside cabinet with storage space inside.

Dimensions: 31cm high x 29cm wide x 40cm long

SORRY...SOLD OUT!