2 Person Luxury Wicker Picnic Hamper
£44.00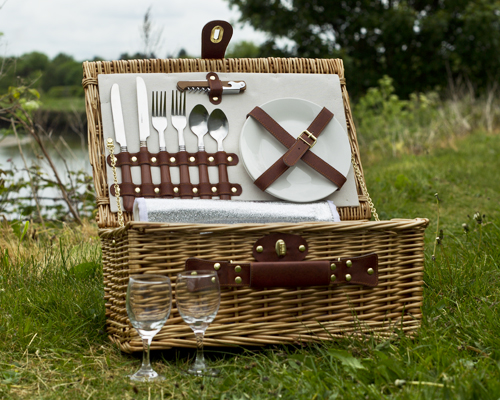 With summer on the way (!?!), now's the perfect time to prepare to picnic in style with our luxury 2 person wicker picnic hamper.

Taking influence from a traditional 1930's design, the hamper is constructed from high quality wicker and finished with leather-effect detail hinges and buckle, complete with a twist clasp to secure the hamper lid in place when stowing on the luggage rack of your vintage soft top car!

Open the lid and you'll find a high quality 2 person stainless steel cutlery set, including 2 forks, 2 spoons and 2 knives, along with 2 ceramic plates and a penknife with a bottle opener and corkscrew, all held in place by stylish leather effect straps.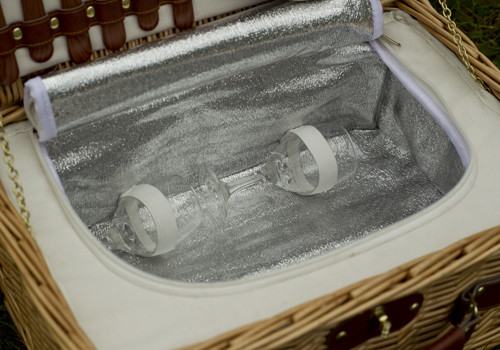 Unzip the inside of the hamper and you'll also find a cooler section for keeping your food fresh until you're ready to eat, OR, alternatively, use the section for keeping your wine cool for use with the two wine glasses we've also provided.

A neat storage solution at a great low STORE price for your summer picnics.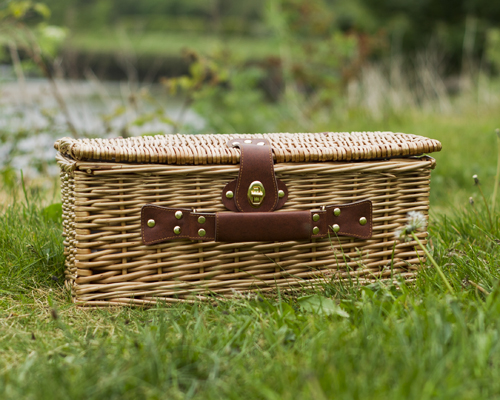 Dimensions - 20cm high x 40cm wide x 28cm deep