ALMOST 50% OFF ORIGINAL PRICE!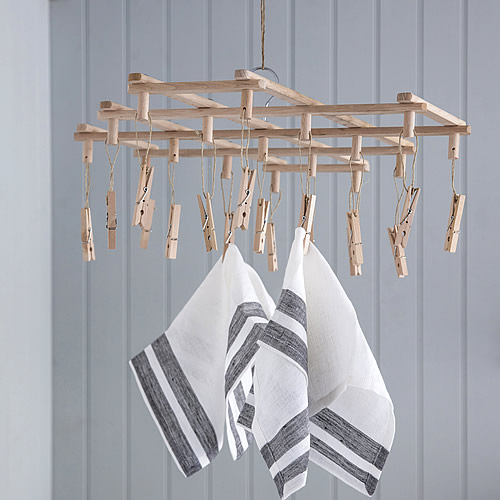 Our new beech wood peg clothes dryer is great for getting all manner of small items such as socks, pants, tea towels etc nice and dry.

Each of the 17 pegs are tied onto the frame with jute string for a traditional touch and the dryer can be popped onto the line when then sun's shining, or in a warm spot in the house when it's not.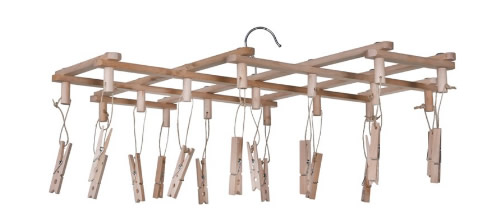 Dimensions: 20cm high x 46cm wide x 55cm deep