Hangover Valet Rail
£14.00
30% OFF THIS BEST SELLER!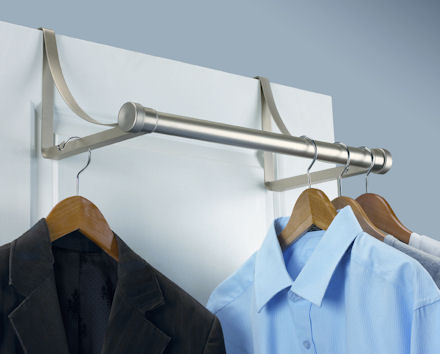 We loved this neat over door valet rail designed by David Quan so much that when he decided to stop production we took over. Finished in a sturdy brushed nickel finish, we think this neat STORE exclusive makes for a great solution when attempting to free-up precious storage space in a cluttered wardrobe.

Our Chester STORE customers also suggest that it's ideal for popping on the back of a door in a guest bedroom where coat hangers are required to hang guests clothes but where there's no wardrobe space.
Dimensions: 20cm high x 49.5cm wide x 25cm deep.
Fits over standard UK doors up to 4cm thick
Please note that an additional 1cm height is needed above the door so that it can close