Handbag Organiser - Estique
£3.00
MASSIVE 70% OFF!
New Stock expected: 'Sorry! Now Sold Out!'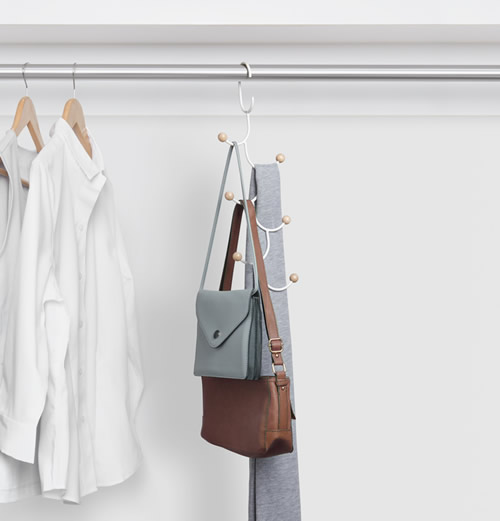 Hook our rotating Scandi inspired handbag storage hook inside your wardrobe to keep your precious handbag collection safe and sound.

With 6 hooks it's an ideal storage solution to clear clutter from the bottom of the wardrobe and is great for scarves, belts and accessories as well as handbags.
Dimensions: 41.9cm high x 12.7cm wide x 2.5cm deep
Price : £3.00 Sorry, this item is temporarily out of stock