Mesh Shower Organiser - Combo
£22.00
New Stock expected: 'Awaiting supplier delivery confirmation'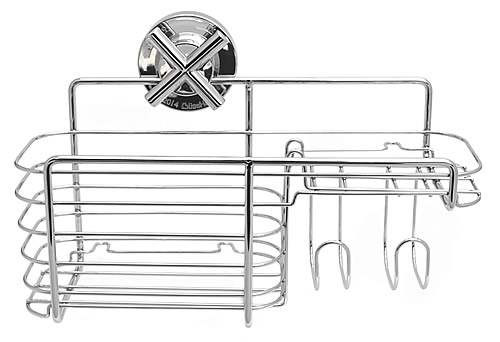 Bring a little order and organisation to your shower cubicle with our new Lock N Roll shower caddy which offers a near instant solution for your shower cubical or bath side.

Ideal for those who can't or perhaps don't want to drill into expensive bathroom tiles, this sturdy shower caddy has an innovative suction fitting on the back which creates a vacuum effect with just a few clicks of the backing plate, it's just like winding a watch.

The Combination suction shower caddy can hold up to 10kg and has a storage basket for shampoo and shower gel bottles, soap dish and two hooks for flannels and razors etc. It'll work on glass shower-screens, baths or any smooth clean non-porous tiles.
Dimensions: 13.5cm high x 24cm wide x 10cm deep
Price : £22.00 Sorry, this item is temporarily out of stock