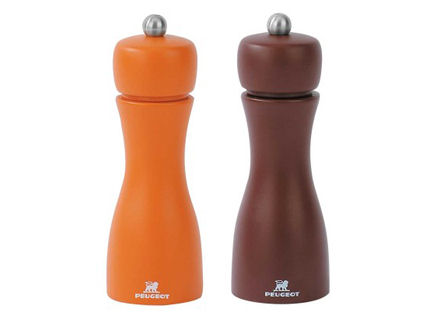 Makers of very average cars Peugeot (don't mention our MD Simon's 206) have been producing superlative grinders since 1840. Oft copied but never equaled our Peugeot salt and pepper mills come with a lifetime guarantee...you won't be disappointed!

Each grinder is 15cm tall and made from lacquered hardwood. Grinding gauge can be adjusted from coarse to fine depending upon taste and the unique stainless steel mechanism resists corrosion from moisture in the salt.

Buy British Beef...but buy French grinders!