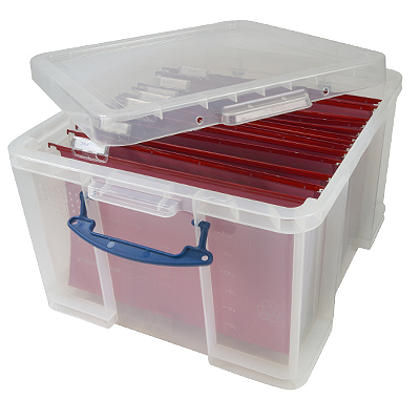 Robust lidded box to hang your foolscap files. Great for old paperwork and dead files that you just can't bear to throw away. Pop on the lid and bung in the loft!

External Dimensions: 31cm high x 44cm wide x 52cm deep

Internal Dimensions: 28cm high x 36.5cm wide x 40.5cm deep

Please Note - If you've got 'Serious Storage Needs' and require several of these BIG boxes there is a small additional delivery charge if ordering multiples, which you'll see update instantly in your shopping basket (top right). Blame the couriers not us!...Mind due 5 or 6 of these monster boxes do take-up half a transit van!