Sports Ball Storage Stand
£22.00
GREAT IDEA!
New Stock expected: 'Awaiting supplier delivery confirmation'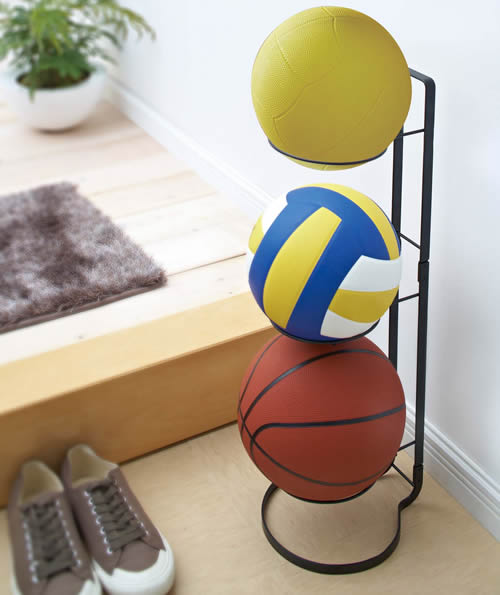 We didn't know we were missing this handy ball storage unit from our range until our Operations Manager complained she'd tripped over her son's footballs scattered over the garage floor. Why he needs more than one football is still a mystery to her but at least we've saved her from a fall.

Great for garages, sheds or sports halls, our sturdy steel ball storage stand comes direct from Japan and can store 3 footballs, basketballs etc and can even accommodate rugby balls.
Dimensions: 65cm high x 20.5cm wide x 25.5cm deep
Simple self assembly required
Price : £22.00 Sorry, this item is temporarily out of stock