Stackers ® Lidded Charm Jewellery Storage Box
£16.00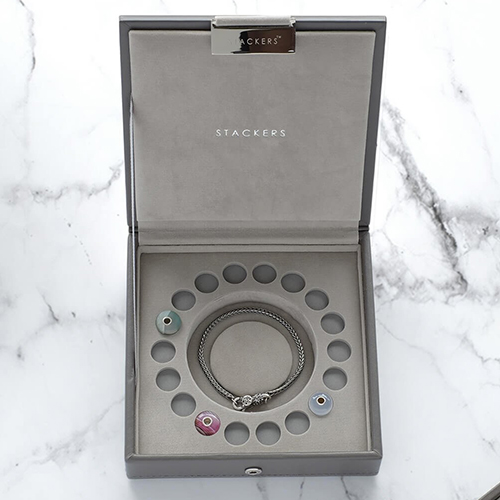 This stylish jewellery storage box is new in to STORE and offers a great solution to protect your treasured charm collection. Finished in a choice of faux leather colour options, the lidded box features a charm bracelet pad in the centre and as shown 18 charm dimples to store your other cherished Pandora etc. charms.

Our lidded charm jewellery storage box can be used alone or stacked (right of top image) with our other interlocking matching jewellery storage boxes (see below) to provide a bespoke modular solution for your bead or charm collection.

Makes for a great gift and why not add a new charm to the empty box for an extra special gift!
Dimensions: 3.5cm high x 15cm wide x 15cm deep