Casa Tissue Storage Box - Aqua
£1.00
SAVE A MASSIVE 90% OFF RRP!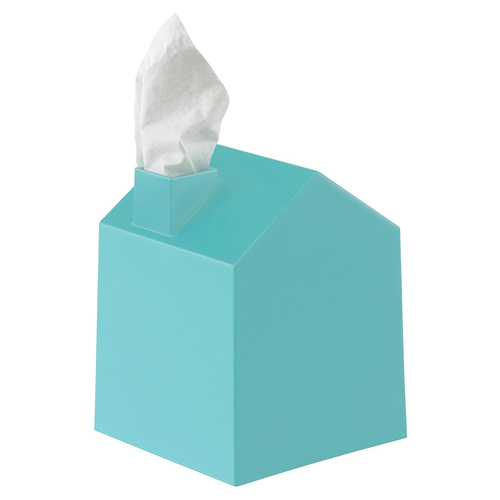 Brand new to STORE from Umbra, Mauricio Affonso's Casa tissue storage box cover is made from a tough polypropylene and has been designed so that each tissue is pulled through the chimney, giving the appearance of a puff of smoke.
Conceived out of wanting to disguise the not so pretty packaging that a lot of tissues are sold in, this little house adds a fun twist to an everyday household item.

Our STORE customers also suggest that The Casa tissue storage box also makes for a neat alternative dispenser for a loo roll in the bathroom.
Dimensions: 17cm high x 13cm wide x 13cm deep