Trinity Storage Tray
£10.00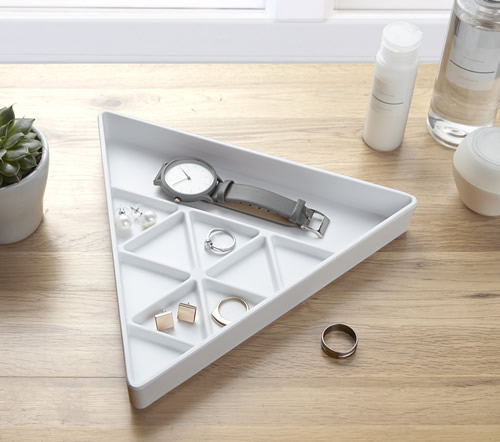 Our new geometric shaped white melamine storage tray makes for a great addition to any dressing or bedside table for organising watches, cuff links, jewellery etc.

The tray has 9 small and one large compartments which means there's plenty of storage room and as the tray is open it's easy to grab what you're looking for at a glance.

Some of our Chester STORE customers also suggest using it on a desktop for pens, paperclips, staples etc.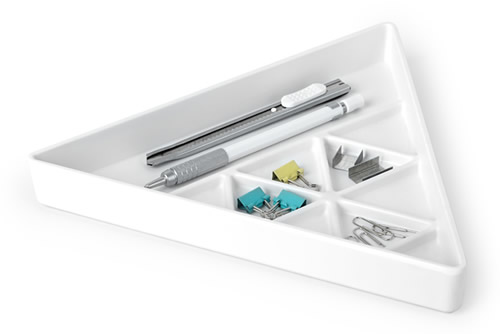 Dimensions: 2.5cm high x 24.1cm wide