Vintage Wall Dryer - Beech
£20.25
GREAT SUMMER SALE SAVINGS!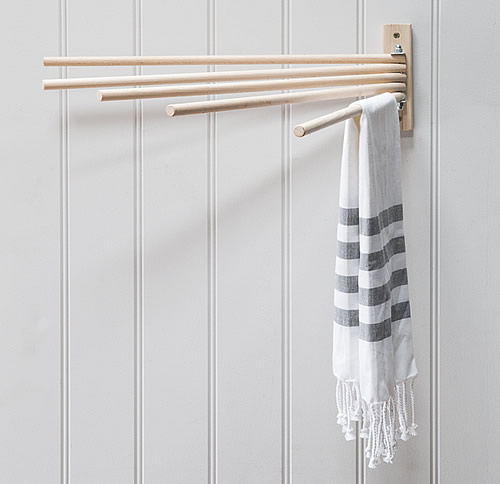 Our new beech wood vintage wall dryer makes a great space saving addition to any kitchen, utility room etc.

The dryer is great for airing out hand towels, tea towels etc and the 5 storage arms can be folded flat against the wall when not in use.
Dimensions: 14.5cm high x 4cm wide x 50cm deep