HALF PRICE ON FATBOY!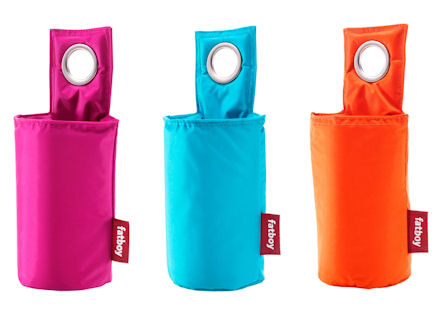 Another neat original idea from Fatboy of Holland. The new Fatboy 'Waynecooler' wine cooler neatly hooks onto your Fatboy 'Headdemock' Hammock to stylishly chill your favourite bottle of fizz, keeping it cool for hours.

This well made product from our friends in Holland can also be used without the Hammock if you simply want to enjoy a glass of something nicely chilled by Fatboy.

Fatboy Waynecooler Wine Cooler Dimensions: Size: 11cm x 30cm
"image4_map" width="440" height="64" border="0" usemap="#image4_map" />