2 x Stacking & Extending Kitchen Cupboard Shelves
£21.00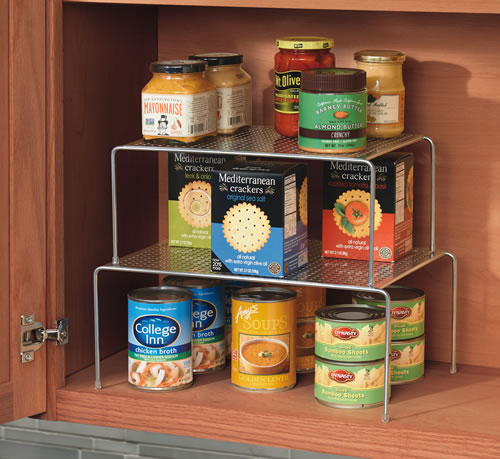 This sturdy new stacking and extending kitchen cupboard shelf set offer a great way to create extra storage space inside cupboards or on countertops.

Use as one shelf and expand from 35cm to 67cm to create a perfect fit inside your cupboard OR separate and stack one on top of each offer (as shown above) to offer plenty of cupboard storage space for dinner plates, mugs, tins and jars etc.

A neat and sturdy idea to declutter your kitchen at a great STORE price.
Dimensions (Larger) - 35.5cm wide x 15cm high x 22.5cm deep
Dimensions (Smaller) - 31.5cm wide 15cm high x 19.5cm deep

Extends up 67cm wide.