Prop Coat Stand and Storage Shelf
£52.00
We love the idea of the Prop Coat Stand which simply leans against your hallway wall for a near instant quick yet stylish solution to your hallway storage problems without the fuss of screwing anything into the wall.

Available in a choice of black or classic white, this metal Prop Coat Stand is finished with a lovely wooden detailing and is ideal to clear the clutter of the families coats and bags from the hallway floor or banister.
The Prop also makes for a great idea in rented accommodation too where screwing into the wall may not be an option and our Chester STORE customers suggest it's also handy for a bit of extra storage space in a guest bedroom when receiving visitors.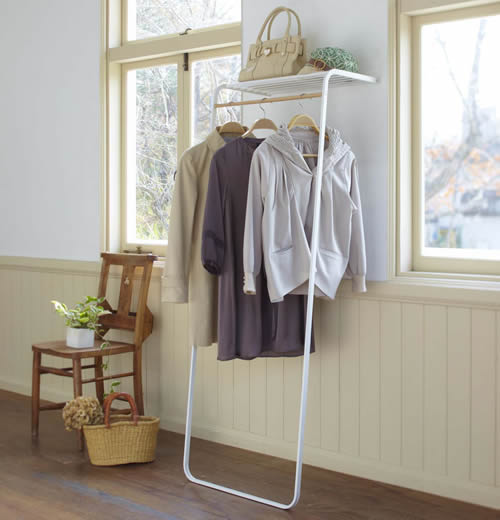 Dimensions: 160cm high x 60cm wide x 46cm deep
Simple self assembly required