Folding Garden Side Table
So Sorry, we've now sold out of this item and it's been discontinued, but we do have some similar products below that might work for you...
You may also be interested in these 2 products...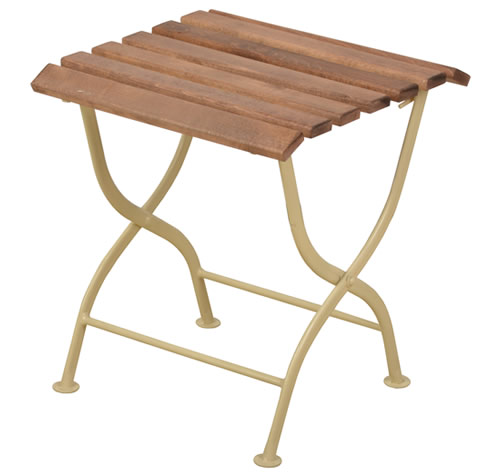 Details
Our new wooden folding side table has been designed for use either in the garden or a conservatory and can be folded away for easy storage when not in use. Available with either a green or cream metal frame, it's sure to add a welcomed addition to any house.

Sold alone, the table can be accessorised with our range of matching chairs and benches which can all be found on the links below.
Dimensions: 44cm high x 38cm wide x 38cm deep