Chedworth Shoe and Welly Locker
£265.00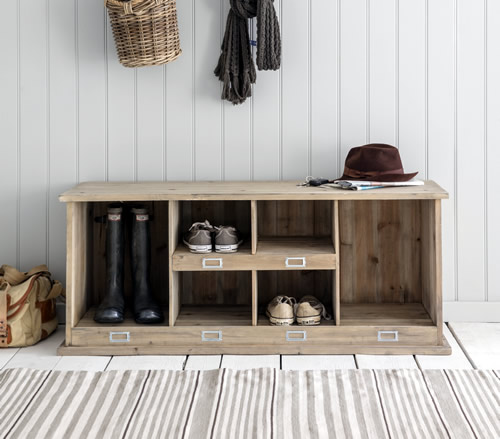 Our new spruce wood storage locker will add a rustic touch to any hallway, porch or utility room and is delivered fully assembled.

With 2 tall and 4 half sized storage cubbies, there's plenty of room for all the families shoes, trainers, football boots and wellies and the top of this rustic unit makes for a handy place to sit saving you hopping around the hallway trying to get your shoes on.

Inspired by a vintage school locker, our storage unit comes complete with metal label holders so everyone can have their own cubby.
Dimensions: 55cm high x 121cm wide x 40cm deep