Solid Oak Watch Stand & Cufflink Tray
£55.00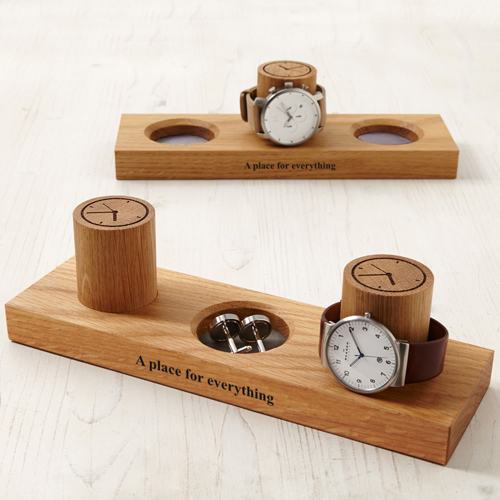 Handmade in Wales, our beautiful new solid oak cufflink tray + watch stands are of the highest quality and a great alternative to traditional cufflink and watch boxes.

With a laser-engraved watch-dial atop the column and text reading "A place for everything" on the plinth, the watch stand will keep your precious watch safe and sound and looks great on a bedside or dressing table.

In addition, the watch stand also features luxurious real grey leather-lined trays, ideal for storing smaller items of jewellery and cufflinks etc.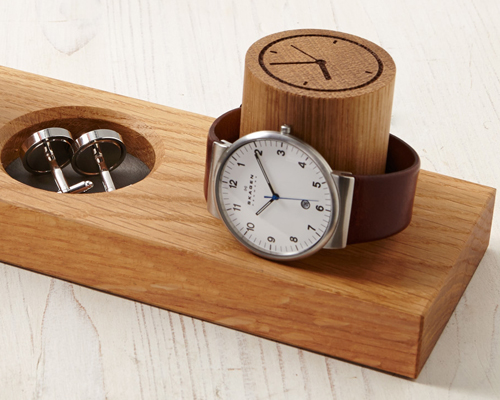 Choose from our "his and hers' watch stand with two watch storage columns and a central storage tray (see top photo) or our stand with space for one watch and with two leather storage trays for necklaces, cufflinks, lapel badges etc.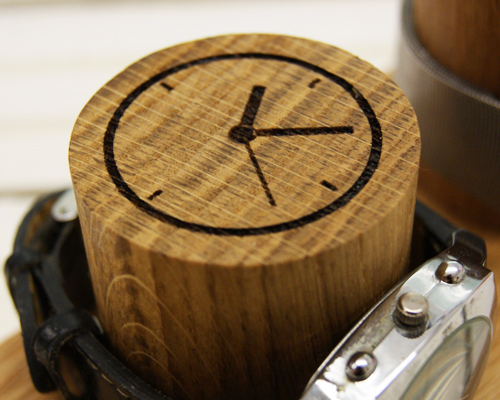 Rather embarrassingly, we only stumbled across local designers Gafyn and Sean and their fab products a couple of years ago when our MD Simon discovered their workshop just five miles from home in Wales!

Dimensions:
Overall: 7.5cm high x 12cm wide x 8cm deep
Columns: 5.5cm high x 5.5cm diameter
Trays: 4.5cm diameter