Solid Oak Watch Stand - Three Column
£55.00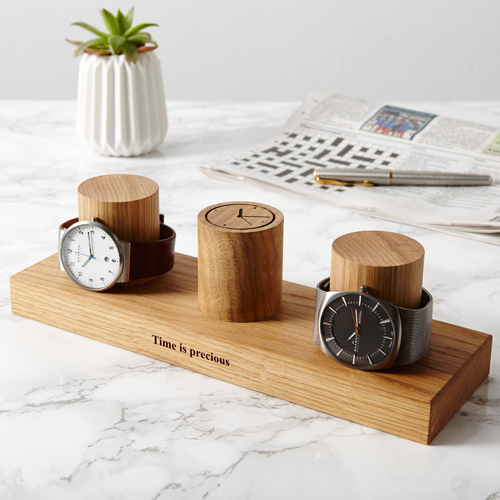 Handmade in Wales and crafted from solid oak, our beautiful new watch stand is of the highest quality and a great alternative to traditional watch storage boxes.

With a laser-engraved watch-dial atop the central column and a choice of text reading either "Time is precious" or "Watch this space..." on the plinth, this neat watch stand will keep your timepieces safe and sound and is suited perfectly for a bedside or dressing table.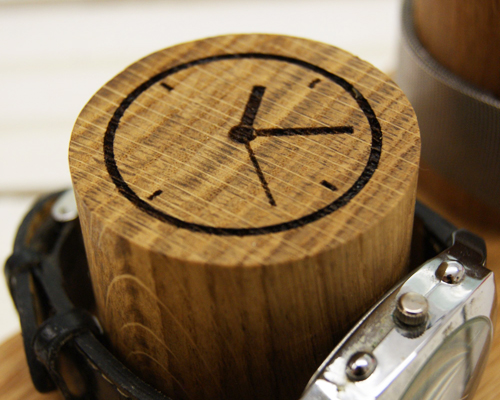 Whilst ideal as a gent's birthday or valentine's gift, the watch stand also makes for a fantastic idea as a his and hers gift . Depending on the style and width of the watch, more than one ladies watch or fitbit can be stored on each column, providing even more storage and display space.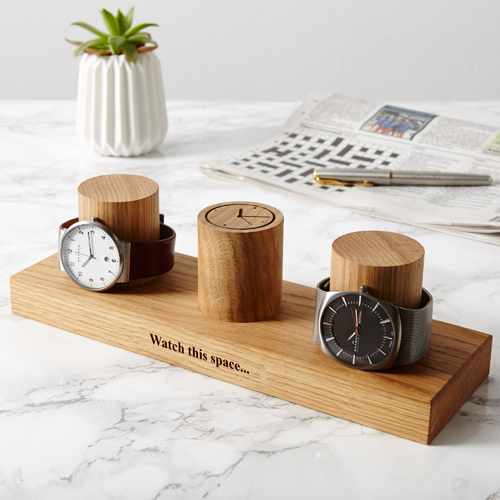 Rather embarrassingly, we only stumbled across local designers Gafyn and Sean and their fab products a couple of years ago when our MD Simon discovered their workshop just five miles from home in Wales!

Dimensions:
Overall: 7.5cm high x 26cm wide x 8cm deep
Columns: 5.5cm high x 5.5cm diameter