Oops Please make sure all the required fields are completed.
Details
Store your books, ornaments, CD's and stereo system etc. in our solid lipped and veneered European oak Balance Alcove Shelving unit. The unit can be used against a wall or as a stylish room divider. Try two units side by side to maximise your storage space or accessorise with our range of matching storage tables and shelves.

Warning!...this is NOT a flat pack item...these quality units come ready assembled and are built to last.

STORE being STORE, we searched high and low for decent quality wooden shelving. Having scoured the Nordic Massif we ended up in Camden Town stumbling across an up and coming furniture designer called Sir Terence Conran...need we say more!

News Flash! - Our Balance Alcove Shelf is now also available for a few Pounds more in a Walnut finish...Please call 0844 414 2885 or email info@aplaceforeverything.co.uk for details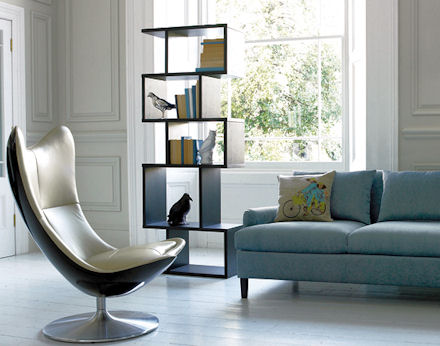 Dimensions: 70cm wide x 30cm deep x 180cm high
Please allow 5-6 weeks for delivery during busy periods
Due to the size restrictions on the balance alcove shelf we're unable to deliver outside Mainland UK or on our next day service service.
Oops Please make sure all the required fields are completed.
You may also be interested in these 3 products...