Wooden Umbrella Stand
£30.00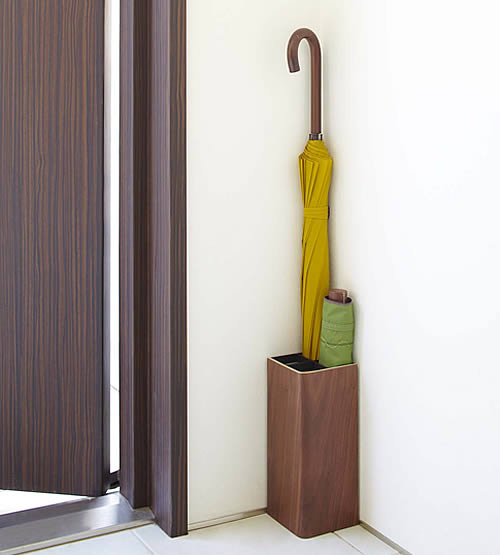 We have often been asked but have never been able to find an umbrella stand that's suitable for storing both long gents/golfing umbrellas and shorter handbag sized umbrellas....until now!

Designed to sit discretely in the corner of your hallway, our new wooden umbrella stand stand features two dark wood sides but as shown below is open to the rear to allow air to circulate to dry your brollies quicker.

Uniquely (as far as our research suggests!) the stand can accommodate both golfing umbrellas and shorter ladies handbag-type umbrellas without having to reach around in the depths to retrieve them thanks to the small insert inside.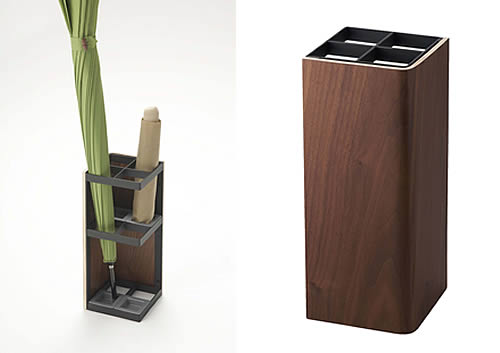 Like all our umbrella stands, this clever wooden stand comes complete with drip trays to catch any residual water.

Dimensions: 28cm high x 11.5cm wide x 11.5cm deep