LEGO Ninjago Lunch Set - Green 2017
£9.50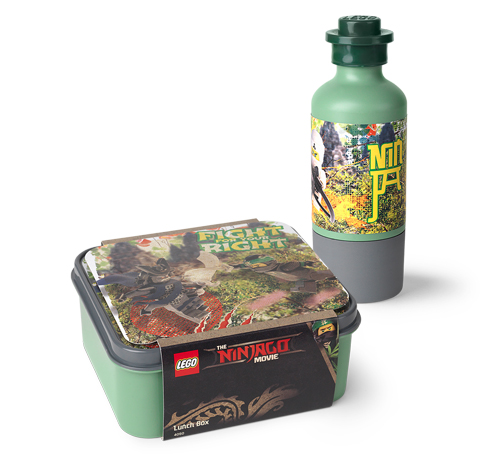 With the hotly-anticipated new Ninjago film release coming up in November, we've managed to take stock of our new 2017 range just in time!

A brand new addition to our 2017 LEGO Ninjago lunch range, the Ninjago lunch set is sure to make your child the envy of their classmates at lunchtime!

Complete with lunch box and drinking bottle made from tough, durable plastic to withstand any bumps, knocks and drops, the Ninjago lunch set are the perfect size for popping in a schoolbag to keep drinks and packed lunches safe until lunchtime.
Lunch Box dimensions - 6.5cm x 15cm wide x 13cm deep
Drinking Bottle capacity - 500ml