myPad Solid Oak Tablet & Smart Phone Stand
£20.00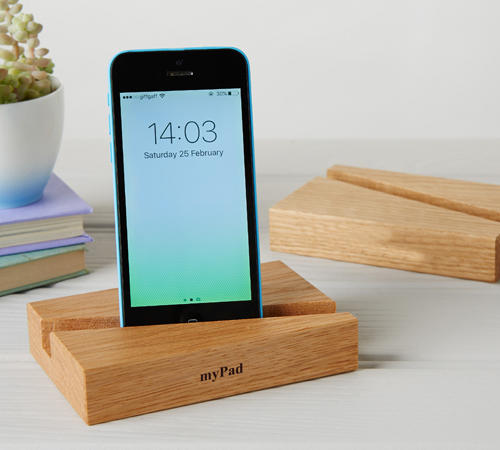 This simple yet stylish wooden Phone / Tablet stand is a great little gift and is finished in solid oak.

Handmade in Wales by local designers Gafyn and Sean each piece is branded with the words 'myPad'.

A stylish and well-made gift for those prone to misplacing their tablet or smart phone.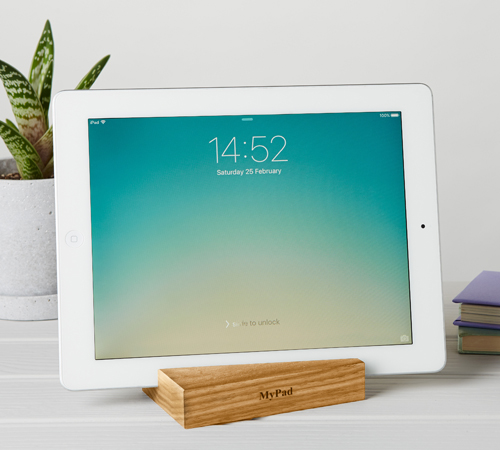 Dimensions - 2.4cm high x 12cm wide x 8cm deep
Slot Size - 1.25cm wide