Elfa Freestanding Feet 57cm - White
£32.65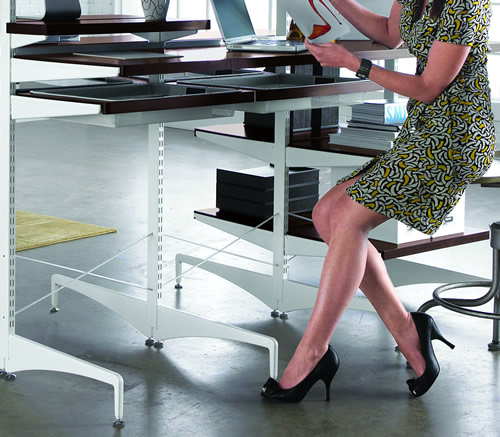 Clip our super sturdy elfa freestanding feet into the bottom of our freestanding uprights as shown above, add an elfa stabilization kit (see link below) and you're away!

These strong 57cm deep feet in white are designed to be used with our standard 50cm or 40cm deep ventilated shelving, our solid birch or walnut shelving and all of our elfa decor trouser gliders, basket drawers etc. and they really do take the weight!

As shown in the image below, each foot also comes with levellers at the bottom to accommodate uneven floors and protruding skirting boards.
N.B. Elfa freestanding feet are sold separately. Image above shows 2 x feet which are required across a 60cm stretch between uprights.

Dimensions: 13.5cm high x 56cm long

If your available space doesn't allow for these sturdier 57cm long elfa freestanding feet and you wish to use 30cm deep shelving, select our 47cm deep feet instead (see below for details).